Light, simple to assemble, and easy to transport: it's an ally to your message.
The X Roof inflatable tent is suitable for all types of use : exhibition halls, parking lots, beaches, mountains, glaciers, etc. It can resist winds of more than 70 km/h and temperatures between -25°C and 50°C.

Standard colors:

---
A design created to resist everything
We tested our X Roof tent for 3 years before launching it on the market, starting from the base of our Welcome Roof tent designed in 2001 and constantly improving since.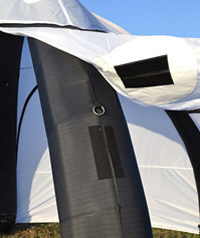 Velcro-detachable roof for more flexibility
Zipper-detachable sides for more quickness in assembling and disassembling
Canopy with oversized, internal tensioning for use even in strong wind.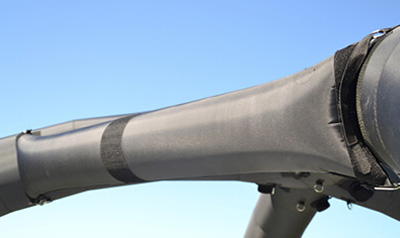 Detachable side reinforcements for extreme use from 60 to 100 km/h (patented model)
---
Details that make the difference
Lots of small finishing touches make an enormous difference between our tent and the competition in terms of quality, reliability, and performance.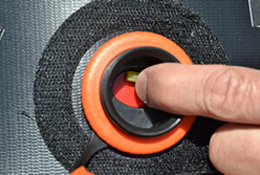 New air flow valve to assure high-speed deflation and to secure handling problems with its quarter rotation bend.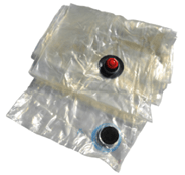 Inner tube made of micro PU 110 assures impermeability and rigidity of the structure.
The "easy change" system allows you to change or fix the inner tube yourself.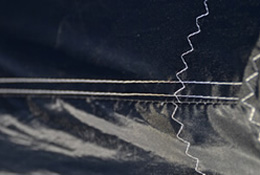 Quilted, triple-stitched seam and Insignia reinforcements : draft stoppers of 8 layer sandwich structures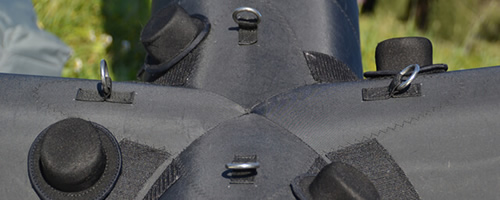 Flexible, monobloc structure 100% stitched to avoid any rigid assembly component (aluminum tubes, screws) that could damage the fabric.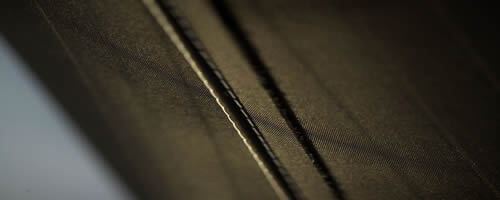 Dacron is used to make the structure's draft stoppers. It's a composite, multiaxial fabric of 145 gr/m2 capable of resisting all stress, no matter its direction.
---
Full photo-quality dye-sublimation printing
You can customize whatever part of the tent you want, with the exception of the inflatable structure, with high-resolution printing for a stunning visual impact.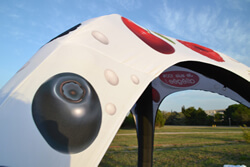 A 100% printable roof assures a perfect fabric match with the color palette of your charter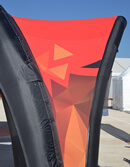 100% printable canopy and banner to further amplify your surface of creativity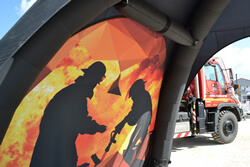 100% printable and zipper-reversible sides allow you to be visible from the front or the back depending on what you want.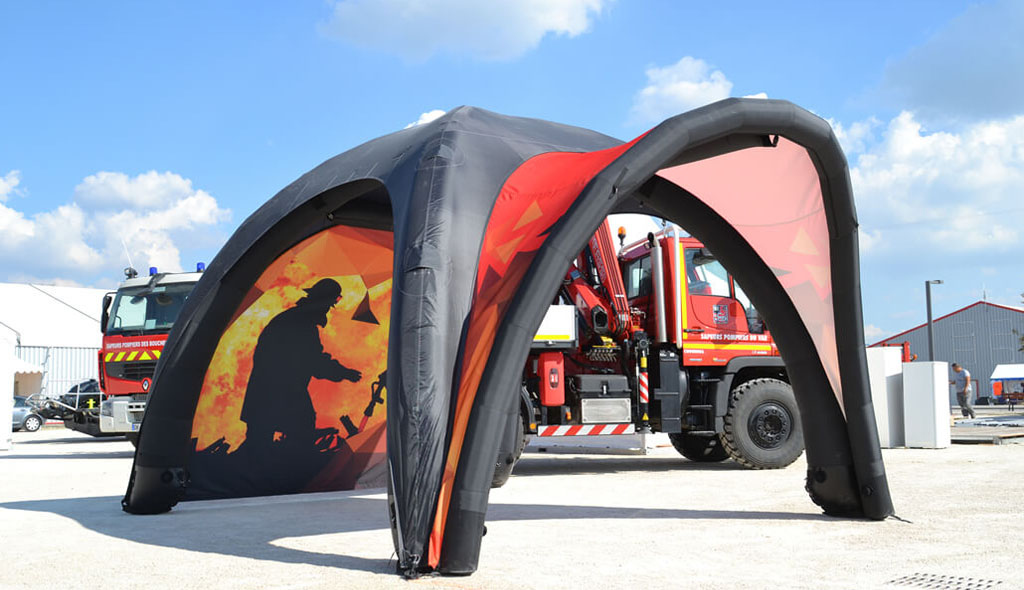 ---
Many options for endless modularity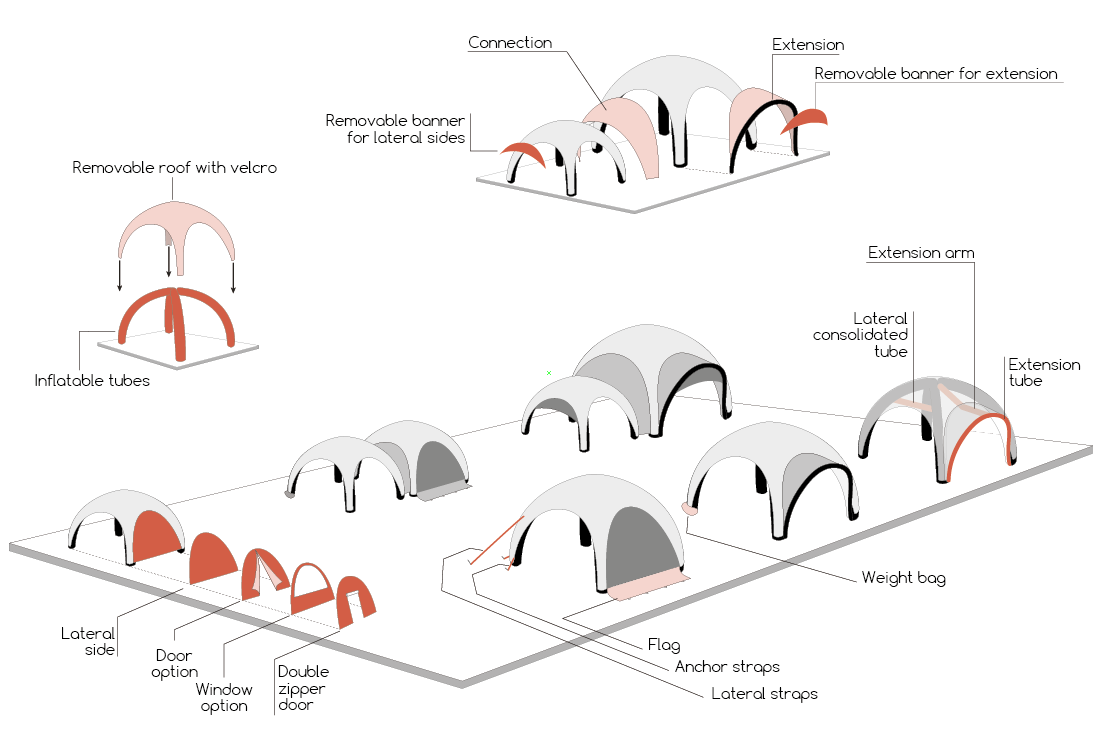 ---
Are you interested in the X Roof inflatable tent ?
Ask for your free quote; our team will respond in less than 48 hours.
Ask for your quote